An exceptionally unique experience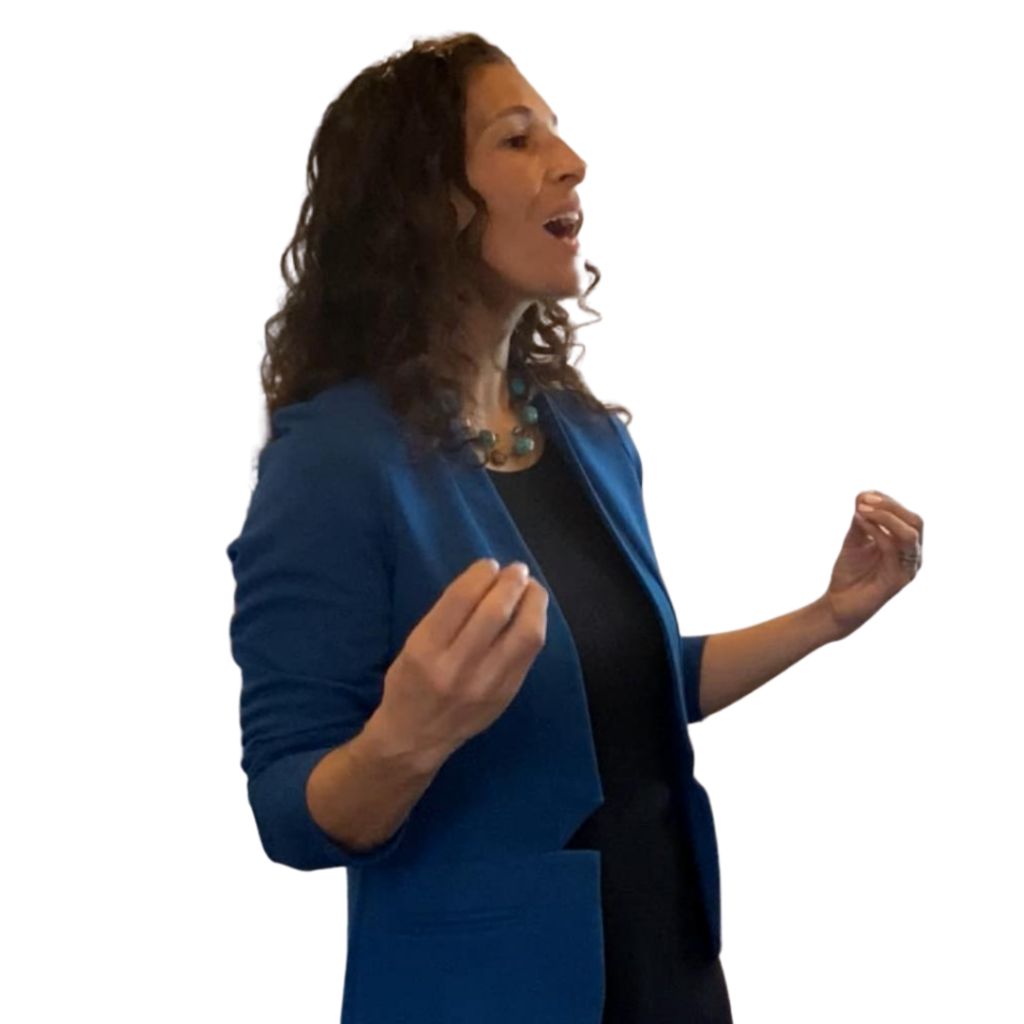 Dynamic and engaging speaker Julie Cass has the ability to connect with the crowd and inspire positive change.
The combination of Julie's business and leadership acumen with the emotional healing and mindset expertise makes her a powerhouse of information and gives audiences tangible takeaways that they can implement in their life to create immediate positive change.
Julie connects with the crowd, creates engagement, is a story teller and not afraid to be vulnerable. As a 5 star rated speaker she leaves her audiences motivated and inspired.
"I loved your ability to facilitate your material: I was immediately engaged."
"I loved your holistic perspective to leadership."
Julie has captivated thousands through her speaking engagements. She has spoken for top organizations at AGM's and has been a long standing expert speaker at Canada's leading Spa and Wellness Shows. She is a frequent expert guest on national news channels talking about stress management, mindset and wellness.
"You are receiving rave reviews! You were fantastic and inspiring!"
Tish H. - Ontario, Canada
"It was exactly on the mark of what we were looking for and the kind of take-aways that provided great value."
Jody J. - Ontario Canada
"Julie's talk resonated with our teams and her engaging and positive manner was infectious."
Cherry C. - Ontario Canada
Everyone in the group commented on how valuable our time with you was. Thank you for using your gifts to teach others how to lead well. Thank you for pouring yourself out to fill others up.
Laura K. - Ontario Canada
"Our best wellness townhall speaker yet!"
John S. - Ontario Canada
"Julie's heartfelt passion for helping people achieve their dreams comes through loud and clear. I have experienced firsthand how working with her strategies equals guaranteed success in all areas of life."
- Dawn R. - Ontario Canada
"Julie is an amazing presenter. When someone is passionate in what they do, like Julie, it always shows!"
- John S. - Ontario Canada
"Julie's positivity was amazing. She worded things to make sense and make you say "I can do that!"!"
- Jackie Z. - Ontario Canada
"Julie Cass is an amazing speaker."
- Catherine C. - Ontario Canada
Book One of Julie's Keynotes
Leap from Stress to Confidence and Growth
In a world where there is so much uncertainty, we have seen an unprecedented rise in stress and anxiety leading to a mental health crisis. This has had negative ripples across families, communities, and organizations.
Through every crisis there is an opportunity for growth and change. In this dynamic talk, Julie outlines 3 key principals to help individuals harness their inner power, take control of their lives, and increase their confidence.

How to Create your Biggest Impact
We all want to leave a legacy and create impact, but most of us are misguided in how to do this. We believe that when we achieve a certain level of success, we will create impact.
The truth is you can have your biggest impact right now, you don't have to wait. They key is understanding that everything is energy and when you raise your own vibration, you raise the vibration of others around you. 
In this talk Julie will outline 3 key tactics that once adopted will allow you to live your most empowered life and enjoy it!

Leadershift - How to Empower Yourself and Others in Today's World
Leaders have a bigger challenge today than ever before. The world has changed which means leaders need to shift how they operate.
In this keynote Julie highlights the most important mindset shifts for sustainable success and impact for leaders in today's world.
"The tools and strategies I've learned have been life changing."
-Lorrie T.
"Thank you for who you are and what you give. Your guidance and support inspire me to be Greater."
-Aina R. 
Taking inspired action into your life is exactly what will drive you and your team to greater heights!
Please provide some information on your upcoming event and we'll get right back to you.